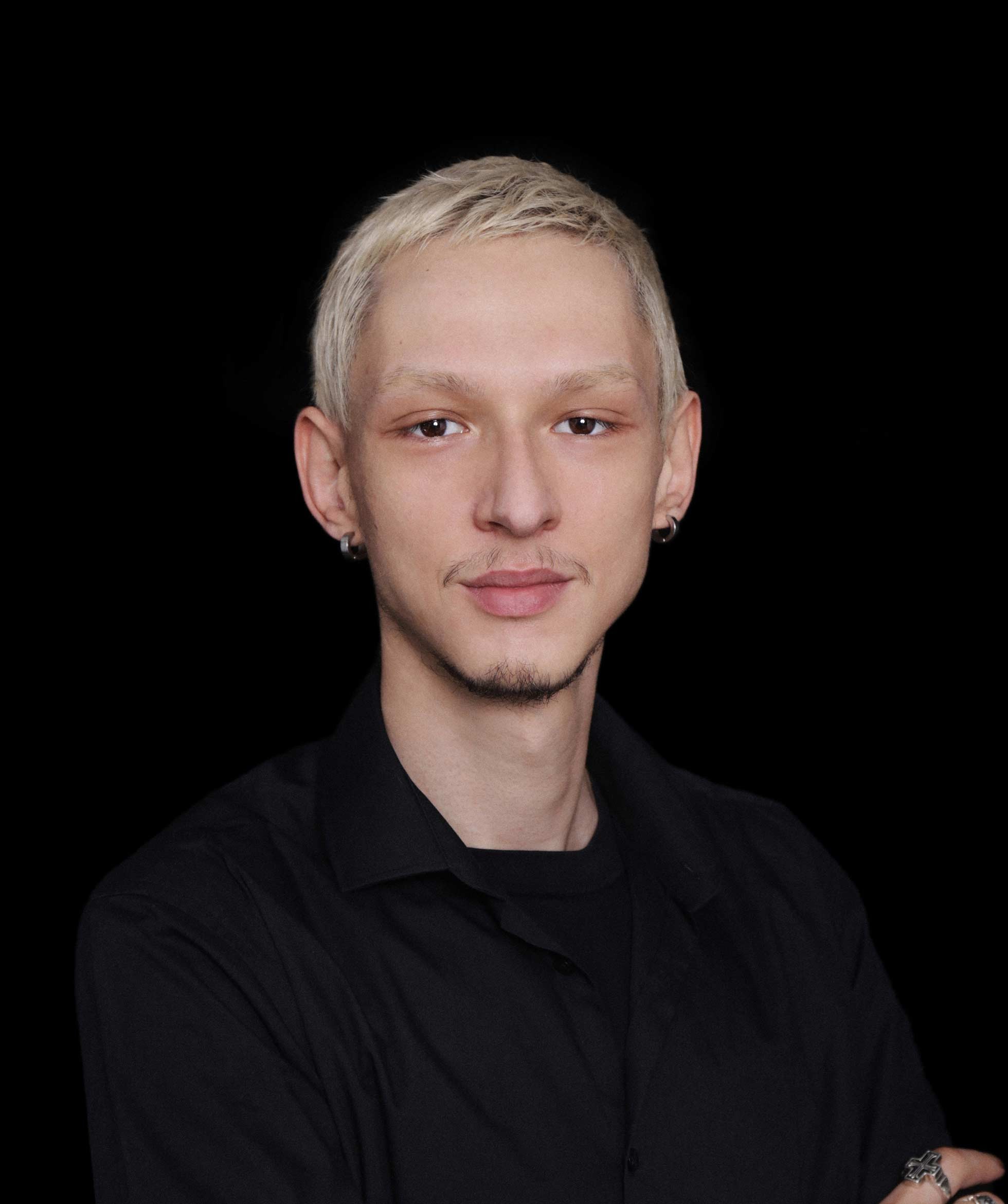 Alex Sârghe
Creative Stylist & Colourist
'Master of hair', Alex Sârghe, is one of the top hair artists in the world. His limitless creativity and unique vision has placed him under the spotlight of many.
Despite his young appearance, Alex has more than 20 years of experience and a very strong background in the fashion industry over the past 10 years. Highly skilled in various techniques and a born perfectionist, his impeccable approach of deep understanding beauty esthétiques and proportions, is able to create remarkable personalized live masterpieces.
Creating monthly spectacular hairstyles for international singers and celebrities, fashion bloggers and famous models in his home country, such as Alexandra Stan, Catrinel Marlon, Diana Moldovan, Rodica Lazar, Alina Ceausan and Dana Rogoz. Alex Sarghe was awarded 2019 Best Hairstylist by Elle Style Awards.
Driven by his thirst for knowledge and passion for hair he became part of Eugene Souleiman's team for Milan, Paris and London Fashion Week for couture shows such as Thom Browne, Amiri, Jil Sander, Vivetta, Preen, Maison Margiela, Nina Ricci, Yohji Yamamoto and Schiaparelli.
From fashion shows across the world, global advertising campaigns, and notable editorial work, in 2020 Alex decided to move forward with his career and follow his mentor's advice, Pablo Kuemin, he decided to establish in London, offering him an alternative hair inspiration towards avant-garde and experimental hair ups and looks.
His exquisite work has been featured in Vogue, Paper, Tush, Numero, Elle, Harper's Bazaar, Glamour, Cosmopolitan, Bridal Couture and others.
A real 'Haute Couture of hair', appreciated worldwide, Alex is able to create from harmonious balanced cuts and looks, easy to manage, following the natural movement and texture of the hair, enhancing beauty, to most spectacular and outstanding looks.
We are proud to have him on our team and part of the Gielly Green experience.