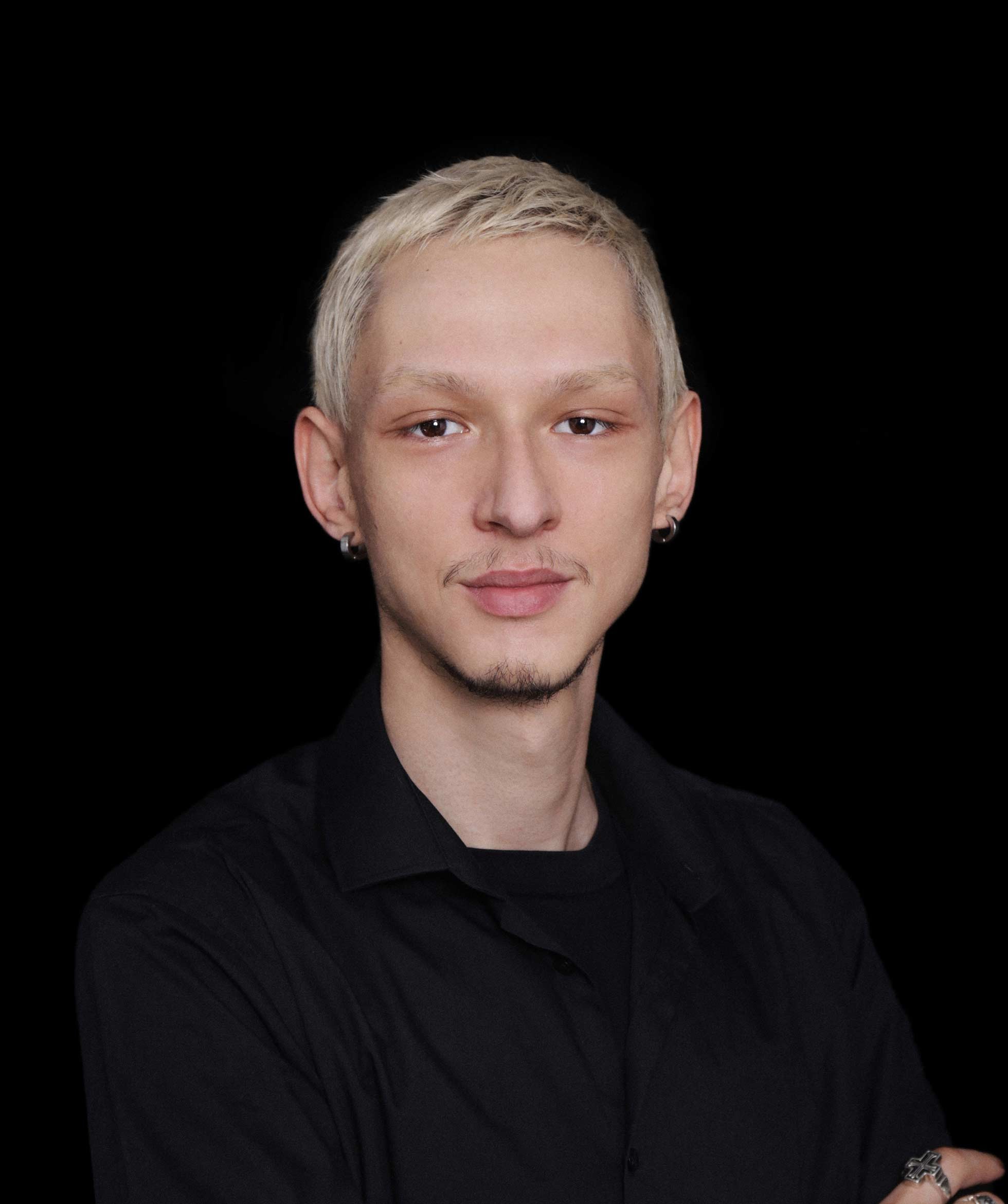 Alex Sarghe
Creative Stylist & Colourist
Alex started his career as an apprentice to renowned hairstylist and TV Star Geta Voinea, who took him under her wing and taught him her secret to success.
He worked with most local fashion magazines, as Glamour, Harper's Bazaar, Cosmopolitan, Elle, Unica, Bridal Couture etc creating monthly spectacular hairstyles for celebrities, fashion bloggers and famous models like Catrinel Marlon, Rodica Lazar, Alexandra Stan, Alina Ceausan, Dana Rogoz, Catalina Ponor, Gina Chirila,
In 2019 Alex won the award for the Best Hairstylist for Elle Style Award and that gave him the confidence to move forward into his career.
In 2020 decided to move forward with his career changing cities. He moved to London driven by his passion for hair shows working behind the stage alongside Eugene Suleiman and Pablo Kuemin for Tush Magazine offering him an alternative hair inspiration towards avant-garde and experimental hair ups and looks.